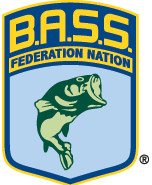 Rule #1 --- "No excuses, fish like a champion!" --- Evan Luta

Barge Canal Bassmasters (BCBass) is a private, non-profit, sportsman's organization, founded in 1977. The club is dedicated to improving bass fishing skills, catch and release, conservation of natural resources, youth programs and having fun!
All proceeds raised by the club from dues, sponsors, tournament entry fees and raffles, are returned to the members in the form of trophies, prizes and cash awards.